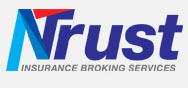 Philosophy
Our Philosophy is with our vision & mission to be a Quality Insurance Service Provider. We are committed to be the best in the following areas:

a) Understanding the clients' Insurance Portfolio with a scientific analysis
b) Draw up the most suited Insurance Programme
c) Selection of the competent Underwriters
d) Negotiation for the best terms and price
e) Claims Management throughout

We are poised to be different with the proven experience and expertise of having handled some of the most complex insurance solutions both in the Policy Domain and Claims Management. The presence of a Risk Management and Claims Handling Team from inception is just one of the true reflection, besides many such, of our commitment to professional service.