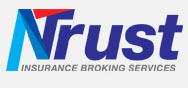 Insurance Spectrum
It is now more than a decade since the first License in Insurance Broking has been issued by the IRDA following the opening up of Insurance Sector in India. With globalization, Growth in economy, and ever increasing demands of clients at large, the concept of Insurance Broking is attaining not only more insurance prominence but also became multidimensional. Majority of the Corporates have utilised the experience and expertise of the competent Brokers in the market but the demand for professionally managed Insurance Brokers continues. Those Brokers who organise the best Insurance Solutions and handle claims on behalf of the client are recognised and respected not only by the clients but also by the insured which is a major change in the past decade.

By 2012 Indian Insurance is a US$41 billion industry. However, only two million people (0.2% of the total population of 1 billion) are covered under Mediclaim, whereas in developed nations like USA about 75% of the total population are covered under some insurance scheme. With more and more private companies in the sector, this situation is expected to change. ECGC, ESIC and AIC provide insurance services for niche markets. So, their scope is limited by legislation but enjoy some special powers.

The insurance sector went through a full circle of phases from being unregulated to completely regulated and then currently being partly deregulated. It is governed by a number of acts.

The Insurance Act of 1938 was the first legislation governing all forms of insurance to provide strict state control over insurance business. Life insurance in India was completely nationalized on 19 January 1956, through the Life Insurance Corporation Act. All 245 insurance companies operating then in the country were merged into one entity, the Life Insurance Corporation of India. The General Insurance Business Act of 1972 was enacted to nationalise the about 100 general insurance companies then and subsequently merging them into four companies. All the companies were amalgamated into National Insurance, New India Assurance, Oriental Insurance and United India Insurance, which were headquartered in each of the four metropolitan cities.Until 1999, there were no private insurance companies in India. The government then introduced the Insurance Regulatory and Development Authority Act in 1999, thereby de-regulating the insurance sector and allowing private companies. Furthermore, foreign investment was also allowed and capped at 26% holding in the Indian insurance companies.

In 2006, the Actuaries Act was passed by parliament to give the profession statutory status on par with Accountants, Notaries, Cost & Works Accountants, Advocates, Architects and Company Secretaries. A minimum Chartered capital of US$80 million(Rs.400 Crore) is required by legislation to set up an insurance business.