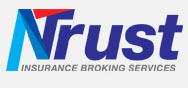 Financial Planning
Individualised insurance for major businesses and corporations - NTRUST Corporate Insurance and Risk Management


Financial planning is the process of meeting your life goals through the proper management of your finances. Your financial independence and future quality of life are vital issues that should not be left to chance. At NTRUST Financial Planning we understand this and can help you secure your future by providing tailored financial strategies designed to create and preserve wealth.

As life expectancies in the india continue to rise each year, people can anticipate extended youth and longer retirements. At the same time, the cost of any healthcare they may require continues to increase.

As a result, more and more people are looking at long-term care insurance (LTC) as a way to protect their lifetime savings. The decision to make long-term care insurance part of your financial plan is an important one that you should approach much as you would any other major spending decision.

How do you decide whether the risk of needing long-term care is worth the price of coverage? The answer depends on a number of factors including your age, financial condition, health status, and family situation.
We will help you decide and secure your financial future!